Audience - CTOs, CIOs, CFOs, and IT Managers
Do you know what IT assets you have in your organization?

Do you know where they are, and who is using them?

Are you maintaining all IT assets as per their invoiced condition?

Do Technology and Finance-Audit departments have frequent battles over management of expensive assets?

Do you have excess items and know what itís costing to maintain them?

Do you want to optimize assets and save costs?

Do you want to establish a professional department to manage the complete lifecycle of IT Assets starting from requisition to disposal?
You donít have to do this journey on your own. Just hire me as your IT Asset Coach and simplify your Asset Management.

---
Course Content
This low-cost workshop teaches IT departments to manage the entire life-cycle of expensive IT assets (physical and virtual) that are owned or leased by organizations, and also gives the steps required to start a new IT Asset department in your company.
Introduction to IT Asset Management

Establishing an IT Asset Team

Creating an IT Asset Tracking Tool

Populating the Asset Database

Sample Day to Day Operations

IT Asset Reports
---
Audience and Requirements
Audience - CTOs, CIOs, CFOs, and IT Managers.
City - I operate from Bangalore but can travel to other cities within India if you can arrange suitable accommodation and two-way travel costs.
Location - For Companies (Training Room).
Requirements - Projector and Laptop.
---
Pricing (For Companies)
Prices start at just Rs 33,000/- per workshop of four students. Taxes and nominal travel costs extra (if applicable).
Contact me to discuss your needs
Email Ė thejendra@yahoo.com or thejendrabs@gmail.com
Website Ė www.thejendra.com
Just remember to check your spam folder in case my reply is hiding there.
---
Unable to Attend Course?
Then take an Online Course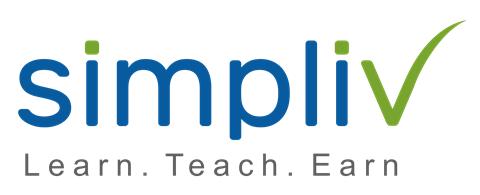 Just register for an account on Simpliv and take this workshop at your own pace and as many times as you like. Contact me on thejendra@yahoo.com or thejendrabs@gmail.com for a great discount coupon that can be used at checkout.
---
You can also find me on Facebook, LinkedIn, Twitter and Blogger by clicking the images below.
---