Assisted Self Publishing
If you have written a book but don't want to get into the technicalities of publishing on Amazon and other sites then I can do those activities on your behalf. This means I will publish your book from your publishing accounts and you will get all royalties directly into your bank account.
---
What is Assisted Self Publishing?
If you are a newcomer and want to publish just one or two books then assisted self-publishing is your best option. This way you don't have to take the trouble of learning the technical stuff necessary for publishing a book. By technical stuff I mean knowledge like using MS-Word styles, indents, sections, table of contents, formatting the paperback PDF interiors and book covers, creating eBook covers and digital book formats like Mobi-ePub-Kpf, upload them to various sites, configure their settings, etc. For authors who are new to self-publishing learning all these tasks can be a daunting prospect. This is when it is worthwhile to consider using my assisted self-publishing.
---
How does it Work?
This service will involve the following activities,
What you need to do?
Create a new Gmail account and link it to your phone number for security purposes.
Create your Amazon KDP, Google, PayPal, and Smashwords publishing accounts using the above Gmail id. It's very easy. Configure your bank details in it to receive royalties.
Then give me those publishing accounts/passwords, your manuscript in a MS-Word file, and the filled Book Information Template below.
Book Information Template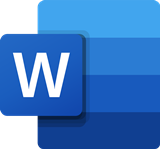 What I will do?
I will prepare your manuscript for publishing. This means I will create the Paperback Interior & Cover and eBook Interior & Cover to Amazon technical specifications. I will use free for commercial use images and create a minimalist cover. Or you can provide your own such images for the cover. For other language covers we need to first discuss on how to do it.
Then I will upload your book on Amazon and other sites using your publishing accounts.
After uploading and once the book becomes online you can change the passwords. But ensure you remember the passwords carefully.
Now when your books sells all the royalties will come directly to your bank account. If you want to publish more books later you can use the same publisher account.
Important Note - The book will be published in the exact way you have written. There will be no editing, corrections, or any changes to the contents. Plus you will have to ensure that your book is plagiarism free or your account may get banned by Amazon. Also note that I am not your publisher but will only assist in the technical activities of publishing your book.
---
What will it cost?
Type

Specifications
Budget
Publish only eBook on three sites
Amazon Kindle, Google, and Smashwords
International
US$100/- to US$120/-
India
Rs 7500/- to Rs 9000/-
Publish Paperback on Amazon only
Amazon Paperback
International
US$70/- to US$90/-
India
Rs 5000/- to Rs 6500/-
Publish both eBook and Paperback
Both
International
US$160/- to US$200/-
India
Rs 12,000/- to Rs 14,000/-
Contact me on thejendra@yahoo.com or thejendrabs@gmail.com for a discussion. These publishing costs are for ONE book. If you have multiple books for publishing then I can offer a good discount. Custom offers are also possible.
---
Is there any Contract?
No. Assisted self-publishing is NOT like signing an agreement with a publisher or literary agent. This method is just a one-time fee where authors pays a small amount to have their book published with no ongoing arrangement or royalty share. Here you will retain all your book rights and all future royalties will come directly to you from Amazon.
---
Why can't you use your Publishing Account?
There are a couple of reasons why I don't. First - I am not a publisher. I am just a self-published author trying to make other writers learn how to self-publish their own books. Second - Though technically I can publish your book quickly from my own publishing account, the issue is about finance and tax hassles. If I publish your book, then your royalty amounts will first come to my bank account (minus tax). From that amount I have to pay you by retaining my percentage and also maintain your financial paperwork for royalties. Secondly, sending money to you within India or to other countries involves various banking paperwork, commissions, minimum send limits, and annual tax forms. All this will have to be cut from your royalties leaving you with peanuts. Instead, if you avail my assisted self publishing services you can get your full royalties (30% to 70% from Amazon and others) directly into your bank account without my deductions. Isn't that great?
I kept always two books in my pocket, one to read, one to write in – Robert Louis Stevenson