Assisted Publishing
Have you written a book but want to avoid those expensive vanity publishers with packages of thousands of dollars per book, or get into the complex technicalities of manuscript formatting and publishing yourself? By technicalities I mean MS-Word Formatting, Creating the Paperback/eBook Interiors/Covers, Upload them on Amazon and all Non-Amazon sites, etc.

For new authors all these tasks can be overwhelming. This is where my easy Assisted Publishing will help. For an Affordable One-Time Fee you can get your book published worldwide and also retain 100% ownership of your Account, Content, and Royalty. This means I will publish your book from your publishing accounts and you will get all royalties directly into your bank account.

Formats - Paperback (No Hardback) and all eBook Formats. 24 chapters of TEXT content.

How it Works - The complete process is outlined in the PDF attachment.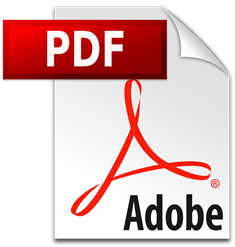 ---
I will also need the information in the template below to publish your book.
Book Information Template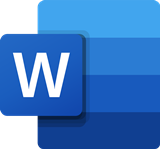 ---
What will it cost?
Package

Specifications
Starting Price
Amazon Worldwide
Amazon Kindle and Paperback
International - US$200/
India - Rs 9,000/-
Non-Amazon Sites Worldwide
Apple iPAD, Kobo Reader, B&N Nook, and other eBook Sites and Libraries
International - US$100/-
India - Rs 4000/-
Google Books Worldwide
All Android Phones and Tablets
International - US$100/-
India - Rs 4000/-
Contact me on thejendra@yahoo.com or thejendrabs@gmail.com for a discussion. These publishing costs are for ONE book with text content of up to 24 chapters. Books with more chapters, lots of images, photos, tables, and larger sized formats will cost extra. Custom offers are also possible. Good discount available for small books, or if you choose all packages, or have multiple books for publishing.
---
Is there any Contract?
No. Assisted self-publishing is NOT like signing an agreement with a book publisher or a literary agent. This assisted method is just a one-time fee where authors pays a small amount to have their book published with no ongoing payments or royalty share. Here you will retain all your book rights and all future royalties will come directly to you from Amazon. After I publish your book I will hand over the keys to you.
---
What about covers for my Book?
If you have a high quality image that you like I can create the covers with that. If not, you can select suitable images from commercial usage free sites like pexels.com or pixabay.com. Portrait image for eBook. Landscape image for paperback. Select a dark shade for better title contrast. Or you can also get covers done externally to my specs.
---
How long will it take to publish my book?
If your manuscript is FINAL and you accept the Covers I create, then your books can be made available worldwide within 10-15 business days. But if your content is against Amazon or Non-Amazon policies when they review then it may get delayed or even rejected.
---
I have a large book of 50+ chapters and plenty of images. Can you publish that?

Yes, that can also be done. But there will some additional costs for that. Contact me with full details for a custom quote.
---
I need a website for my book after publishing

Yes, for an extra cost I can create a simple one-page website with plenty of book and author information. It will look like this.

http://author-world.com/onepage/sample.html

I can host it on my own domain. Or you can buy your own domain on Bluehost or Hostinger.
---
Why can't you use your Publishing Account?
There are a couple of reasons why I don't. First - I am not a commercial publisher. I am just a self-published author coaching other writers to self-publish their own books. Second - Though technically I can publish your book quickly from my own publishing account, the problem is about finance and tax hassles. If I publish your book, then your royalty amounts will first come to my bank account (minus tax). From that amount I have to pay you by retaining my percentage and also maintain your financial paperwork for royalties. Secondly, sending money to you within India or to other countries involves various banking paperwork, commissions, minimum send limits, and annual tax forms. All this will have to be cut from your royalties leaving you with peanuts. Third - You will be always dependent on me, which is neither practical or possible in the long run for both of us.

Instead, if you avail my assisted self publishing services you will have 100% ownership of your account, content, and also get all royalties (30% to 70% from Amazon and others) directly into your bank account without my deductions. Isn't that great?
I kept always two books in my pocket, one to read, one to write in – Robert Louis Stevenson