Dear Executives
Are you the sole breadwinner for your family?

Do you work in unstable industries with frequent downsizing, outsourcing, reorganization, etc?

Are you prepared for long periods of recession, unemployment and eventual retirement?

Do you feel your lifestyle is going out of control?

Do you think retirement is far away?

Are you above forty years of age with dependents, health issues, and increasing expenses?

Are you grappling with your finances, debts, or just wondering where your money disappears every month?
If you say yes to any of the above, then workshop is for you. This financial stability workshop will train you to think long term and handle long periods of recession, unemployment and eventual retirement. You will also learn to control expenses, handle sudden down-slides in your lifestyle and material comforts, and bring some sanity into your life. The magic pill to reduce or eliminate all the above worries is to become a minimalist. But you don't have to do this journey on your own. Just hire me as your Frugality coach and start your minimalism journey.

---
Audience and Requirements
Audience - Anyone who wants to enter the world of Minimalism.
City - I operate from Bangalore but can travel to other cities within India if you can arrange suitable accommodation and two-way travel costs.
Location - For Companies (Training Room). For Individuals (any mutually acceptable location)
Requirements - Projector and Laptop can be arranged.
---
Beginner Workshop - (About 4 hours)
This low-cost workshop gives the complete introduction to self-publishing, types of publishing, industry trends, overcoming initial fears, beginning your manuscript, writing tips, do's and don'ts, frequently asked questions, etc.
Pricing (For Individuals)
Prices start at just Rs 2499/- per student. 15% discount for additional students. If you need coaching at your chosen place a nominal transport costs may be added depending on distance for the visit.
Pricing (For Companies)
Prices start at Rs 13,999/- per workshop of four students. Additional student is Rs 2999/- each. Taxes and nominal travel costs extra (if applicable).
Contact me to discuss your needs at very affordable prices and personalized coaching.
Email – thejendra@yahoo.com or thejendrabs@gmail.com
Website – www.thejendra.com
Just remember to check your spam folder in case my reply is hiding there.
---
Unable to Attend Course?
Then take an Online Course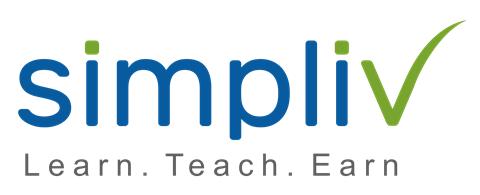 Just register for an account on Simpliv and take this workshop at your own pace and as many times as you like. Contact me on thejendra@yahoo.com or thejendrabs@gmail.com for a great discount coupon that can be used at checkout.
---
You can also find me on Facebook, LinkedIn, Twitter and Blogger by clicking the images below.
---